Marketing & Advertising
Where are you advertising online or even listed online today? The list of new services available where your business or service should be located is difficult to follow when you are also trying to run your business.  Google, Bing, Twitter, Facebook, Instagram, Pinterest, Yahoo, Linkedin, Web directories, popular forums, and more… The list goes on and on and on.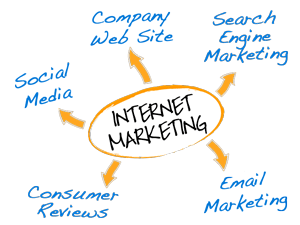 I have the experience to make sure you are advertising in the right places for your business. Every business is different and doing testing with the different options is the best way to find out works best for you.
Analytics are critical to the success of any advertising campaign. Online advertising gets pretty complicated when you look at the whole picture. Selecting the site to advertise with, keywords, segments to reach, creating the ad copy, images, tests, and more can leave you confused and hopeless.  This is where I can help.  I can help to fine tune a strategy that will be most effective for you without breaking the bank.  Would you spend $1 to make $2?  I sure would!
I am an advertising partner with Google, so often, I can offer you savings if your business has not done advertising with Google before. This is a great way to get started. 

Search Engine Optimization
The world of Search Engine Optimization (SEO) has become polluted with scam artists and snake oil salesmen who will create content and links for very cheap all over the web. Google and the other search engines want to provide value to their customers so they are much are more concerned with value added content and user experience than they are with buying cheap links and creating amateurish content.
To gain better search engine rankings you must develop and publish strong relevant content and develop strong and relevant linking strategies.  This means you should be hiring someone who knows how to market your brand effectively. Links are great, but 10 links from great and relevant websites are better than 100,000 random, low quality links.  In fact, being linked to from low quality sites can actually harm your website with the recent updates that Google has done over the past year!
How is your user experience on your website? Have you done a survey with your customers or looked at your analytics deeply? These are also big hurdles to doing well in the search engine rankings. I help companies and organizations with search engine optimization by looking at the whole picture. The goal is to build a brand and by doing that, SEO will follow.
Please call me at 901-438-5165 or email dade@dadegraham.com if you have any further questions.  I offer a free consultation on all services so I would love to meet with you and show you how I can help you and your company.