Digital Business Solutions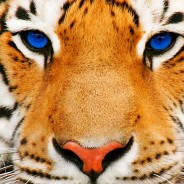 I am glad that you have stopped by.  I am a husband, a dad, a technology lover, and an Internet entrepreneur.  Here you will find a little bit about all of these areas of "expertise".  If you have any questions, comments, or suggestions, please let me know.
My main focus is in developing "Internet Solutions" that reach far past the typical website concept.  I work hard to enhance your business image by maintaining consistency throughout all marketing materials and plans.  A new or redesigned website can provide a re-energized look and impression that instantly enhances your company's products, services, and image.

By the way… if you are wondering "Why the Tiger?"   I simply am a HUGE
Memphis Tigers
 fan so it seemed like a good excuse to show my support!
"Working with Dade Graham to design my website was a pleasure. Dade's professionalism, creativity and promptness in communication made the experience a positive one. We will be working with him for an update/ upgrade soon. We are looking forward to the project." – Jeanna Groome http://www.groomeco.com
"Dade provides exceptional work and timely service. He did a tremendous job creating our website design and continues to be a great asset to our firm when changes and updates need to be made. " - Andrea Gillespie   www.akdesigns.net